Our Company
RLE International Iberia, S.L.U is a renowned multinational company that provides global and complete solutions in the field of Product Development Engineering (Engineering Services), in the field of After Sales Services in the automotive industry (Business Services & Consulting) and in the area of Digital Transformation (Industry 4.0).
Engineering Services
Building and recruiting teams of engineers at the customer's site
Product Launch Support
Support for Product Engineering
Main disciplines: Program Management, Electrical & Electronics (Infotainment, FI, EDS, …), Powertrain, Chassis, Vehicle Engineering (NVH, S&R), Design & Quality, Part Quality, Packaging
Business Services & Consulting [1]
Providers of the latest generation of solutions for the management of the aftermarket business with a focus on business operations and customer satisfaction.
Implementers of workshop digitization tools and methodologies (PlanManager).
Consultancy and after-sales auditing services for top level manufacturers and suppliers.
Digital Transformation / Industry 4.0
Consulting and process auditing services
Process Improvement
Application of technology for automation and process improvement
Technologies: IoT, sensorics, wearables, systems development and integration, BIG DATA and Analytics through collaboration with our strategic partners.
RLE International Iberia, S.L.U. is a member of: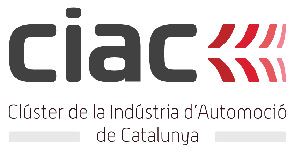 RLE International Iberia, S.L.U. (Barcelona)
Fructuós Gelabert, 2-4, 2o. 7a.
08970 Sant Joan Despí
Spain
Phone: +34934773389
Fax: +34933737512
RLE International Iberia, S.L.U. (Valencia)
Calle Poeta Querol 11, 1° Oficina 8, Edificio Aries Center
Valencia, Valencia 46002, España